About seminars

4

business
Based in Düsseldorf, seminars4business is a team of native English speakers from diverse cultural backgrounds.
We have extensive experience in industry, training and coaching - and have worked within the banking, trading, human resource management and chemical and services industries. All our trainers hold a first degree or postgraduate qualification (MA/MBA) and continuously upskill by attending training courses themselves. We thus ensure that our seminars are at the cutting edge of business communication.
David Albutt, a founding member of seminars4business, is a British corporate communication skills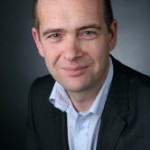 trainer, qualified Co-active coach and NLP practitioner. He is a licensed consultant for Worldwork (www.worldwork.biz) and integrates development tools like The International Profiler© and The International Team Trust Indicator© into his training and coaching. David has lived and worked in Austria, Israel and Turkey. He has completed intercultural communication training at the Interchange Institute in Boston, USA and is a qualified intercultural specialist. For the past 12 years he has been based in Germany where he has designed and run communication training courses for corporate clients such as Henkel, Media-Saturn, KPMG and Ford.


Ellen Rosenbaum is a founding partner of seminars4business. She is a qualified and experienced corporate business English trainer and intercultural communication specialist. Originally from the United States, Ellen lived and worked in Poland before relocating to Düsseldorf, Germany in 1992.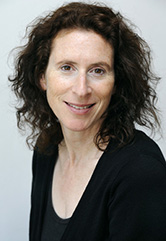 Since then she has successfully trained numerous international clients such as Henkel and Deutsche Bank in business and intercultural communication skills. She holds an MA in TESOL (Teaching English to Speakers of Other Languages) from Teachers College, Columbia University in New York. Her many qualifications include the CLTC-C (Communication and Language Trainer Certificate – Corporate) and she is accredited to use the DPI© (Developing People Internationally) training approach.

References
Henkel AG & Co.KGaA
Schwarzkopf
Deutsche Bank AG
Bayer AG
KPMG
Commerzbank
Media Markt
Messe Düsseldorf
Saturn
WGZ Bank
E.ON
Hach Lange
Metro
C&A Buying
Bundesbank